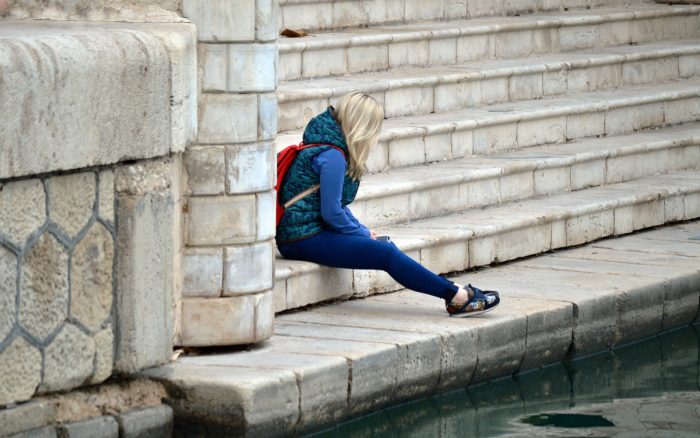 Stres pojawia się wtedy, gdy poradzenie sobie z daną sytuacją zmusza nas do zmobilizowania wszystkich sił, mechanizmów i znanych nam sposobów. Jest to zakłócenie równowagi pomiędzy zasobami i możliwościami jednostki  a wymaganiami otoczenia.
Każdy z nas reaguje inaczej, stąd czynniki wywołujące stres mogą być różne dla różnych ludzi, np. nadmierne wymagania szefa, zakłócenie planu dnia, dodatkowe obowiązki, infekcja dziecka.
Objawy to m.in. odczuwanie bólów głowy i brzucha, problemy gastryczne, trudności w oddychaniu, ogólne złe samopoczucie,  nerwowość, gniew, reakcje agresywne.
Jedną z konsekwencji funkcjonowania w dużym stresie przez długi czas jest wypalenie. Pojawia się najczęściej u osób, które stawiają sobie wysokie wymagania, często nieosiągalne, z całych sił angażują się w czynności, jakie mają wykonać, chętnie się poświęcają dla ludzi lub zadań do zrealizowania. Niektóre z osób cierpiących z powodu wypalenia mają niską samoocenę, nie wierzą w swoje możliwości i starają się unikać sytuacji postrzeganych jako trudne.
Wypalenie może pojawić się u osób pracujących na rzecz innych ludzi, np. u lekarzy, pielęgniarek, opiekunów, pracowników socjalnych, psychologów, nauczycieli itp.  Jednak nie rzadko występuje u osób zajmujących się w swoim życiu osobistym opieką nad innymi osobami – chorymi i niepełnosprawnymi.
Charakterystycznym objawem wypalenia jest zapadanie na częste infekcje lub pojawianie się różnych chorób. Ponadto istnieje wyraźna niechęć do wykonywania czynności wypalających oraz do ludzi, z którymi się je wykonuje, doświadcza się poczucia osamotnienia i przepracowania, pojawiają się negatywne myśli i uczucia, czasem myśli samobójcze.
Wypalenie trzeba leczyć. Bardzo skuteczna jest psychoterapia, która pomaga w zdejmowaniu z siebie niepotrzebnych ciężarów, przewartościowaniu swojej sytuacji, wprowadzeniu zmian w swoim życiu, wypracowaniu sposobów radzenia sobie. Psychoterapeuta będzie tu dobrym przewodnikiem, zadającym pytania "Co jest dla Ciebie dobre?", "Czy się na to zgadzasz?".
W sytuacji, gdy objawy utrudniają codzienne funkcjonowanie należy zgłosić się na konsultację psychiatryczną.