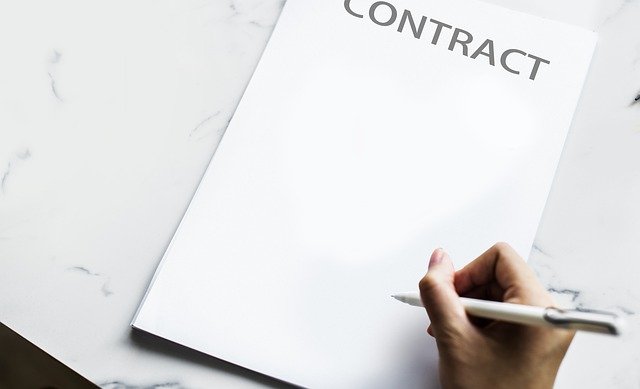 Jak wygląda kontrakt terapeutyczny?
Zapraszam Was do zapoznania się z kontraktem psychoterapeutycznym. Najczęściej zawieram go ustnie, a czasem pisemnie zależnie od potrzeb. Pomyślałam sobie, że może chcielibyście się z nim zapoznać, zanim rozpoczniemy współpracę 🙂
Kontrakt psychoterapeutyczny:
Psychoterapia jest prowadzona w kierunku skoncentrowanym na rozwiązaniu, co oznacza, że na początku ustalamy cel i w trakcie kolejnych sesji go realizujemy. Oparta jest głównie na rozmowie, zadawaniu pytań przez Terapeutkę, poszukiwaniu odpowiedzi przez Klienta/Klientkę. Psychoterapeutka w odpowiedzi na potrzeby Klienta/Klientki stosuje również inne techniki, zawsze za jego zgodą.
Psychoterapeutka zobowiązuje się do zachowania tajemnicy dotyczącej wszystkich informacji uzyskanych od Klienta/Klientki w czasie terapii oraz tego, że korzysta z terapii. Wyjątkiem jest sytuacja zagrożenia życia lub zdrowia Klienta/Klientki lub osób trzecich, albo sytuacje określone prawem. Współpracując z innymi specjalistami leczącymi Klienta/Klientkę (np. psychiatrą), psychoterapeutka udostępnia tylko niezbędne informacje, a ich przekazanie odbywa się za jego/jej wiedzą.
Psychoterapeutka korzysta z superwizji grupowej i indywidualnej, z zachowaniem zasady dyskrecji.
W trakcie sesji Psychoterapeutka robi notatki, które są przechowywane w gabinecie, w szafce zamykanej na klucz.
Sesje odbywają się zwyczajowo co dwa tygodnie, z możliwością zwiększenia ich częstotliwości lub zmniejszenia.
Czas trwania sesji:
Sesja psychoterapii indywidualnej trwa 50 min.
Sesja psychoterapii par trwa 80 min.
Sesje zaczynamy punktualnie, o wcześniej umówionej godzinie. W sytuacji spóźnienia Klienta/Klientki, sesja nie jest przedłużana, a Klient/Klientka płaci za całą sesję.
Spotkania odbywają się:
w Łodzi w lokalu nr 31 przy ul. Paderewskiego 25
on-line
W dniu spotkania lub dzień wcześniej Psychoterapeutka wysyła sms z zapytaniem o obecność na sesji. Klient/klientka zobowiązuje się na niego odpowiedzieć, tak szybko, jak to możliwe.
Odwoływanie sesji – informację o ewentualnym odwołaniu sesji przekazujemy sobie tak szybko jak to możliwe, nie czekając na dzień, kiedy sesja ma się odbyć.
Kontakt między sesjami:
dotyczy informowania siebie o potrzebie odwołania sesji,
nagłej sytuacji wymagającej rozmowy,
potwierdzenia obecności na sesji.
Nie kontaktujemy się (w ramach możliwości) w weekendy i święta.
Preferowany kontakt ze strony Psychoterapeutki to SMS z możliwością oddzwonienia na prośbę Klienta/Klientki. Preferowany kontakt ze strony Klienta/Klientki to ………………
14.Płatność za sesje:
Psychoterapia indywidualna – 120 zł
Psychoterapia par – 150 zł
Płatność za sesję w gabinecie Klient/Klientka dokonuje po jej zakończeniu (gotówka, bezgotówkowo).
Płatność za sesję on-line Klient/Klientka dokonuje przed rozpoczęciem sesji przelewem na konto.
Na sesję przychodzimy trzeźwi, nie będąc pod wpływem substancji psychoaktywnych.
Do zobaczenia 🙂